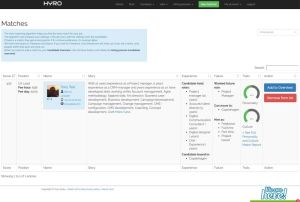 You simply pay an annual subscription. No matter the salary size, number of matches or interviews, you pay a fixed fee of Hyro. It's free to see if you have any matches for the job you are hiring for.

It's FREE to post your jobs in Hyro.

Try out Hyro for free until you find your right match. No credit cards. No trial periods. Just pure service.